North Corridor Co-op Helps During the Holidays
Actions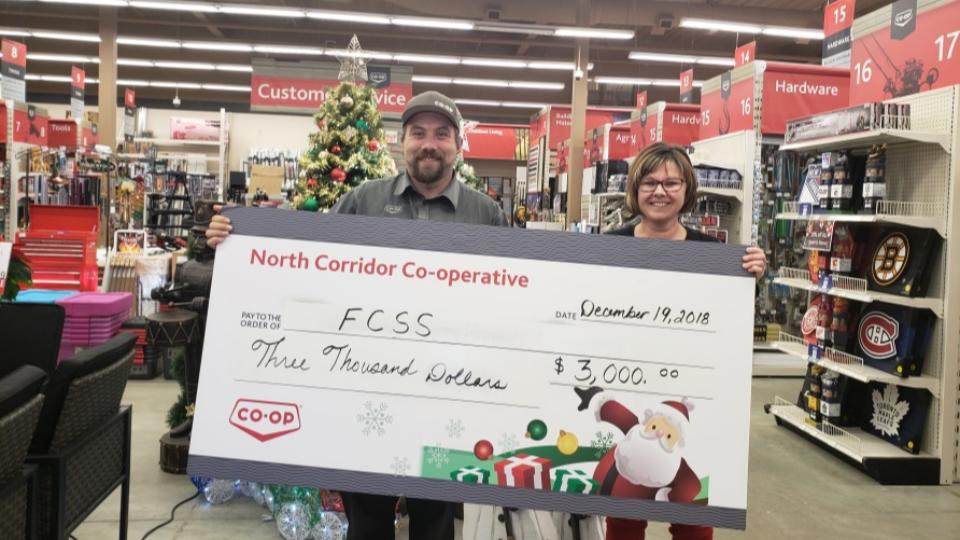 North Corridor Co-op Helps During the Holidays
March 3, 2019
Helping those in need during the Christmas season is important to the communities of Boyle and Thorhild, Alta.
This past December, North Corridor Co-op teamed up with Santas Anonymous and Family and Community Support Services (FCSS) to spread Christmas cheer.
Santas Anonymous is an organization devoted to bettering the lives of families in the community by collecting and distributing donations of much-needed items like food and children's presents.
FCSS provides services to help individuals in the community adopt healthy lifestyles and improve their overall quality of life. For example, FCSS supports a Big Brothers Big Sisters program in Lethbridge, Alta., where teens are encouraged to become mentors to children in elementary school.
By raising over $6000, as well as collecting food and gift donations, North Corridor Co-op, Santas Anonymous and FCSS were able to help over 120 families by putting together Christmas hampers.
"We decided to fundraise the money to be able to help families in need in our communities of Thorhild and Boyle," said Jonathan Alyward, Manager at North Corridor Co-op's Thorhild Home Centre.
North Corridor Co-op donated sixty $50 CO-OP® Gift Cards to both Santas Anonymous and FCSS. In addition, donations from members of the community, Co-op Team Members, and the North Corridor Co-op Board helped to fund Christmas hampers filled with food, gifts, and gift cards. Co-op also helped to gather and wrap the presents collected from each location.
Jackie Neil from Santas Anonymous said, "Co-op's involvement meant a lot to me, as well as our community. Our Santas Anonymous is run completely on donations, so to have an organization like North Corridor Co-op step up and provide such a huge donation was fantastic. Their fundraising efforts went above and beyond all our expectations."
Thank you to all who supported and helped the communities of Boyle and Thorhild.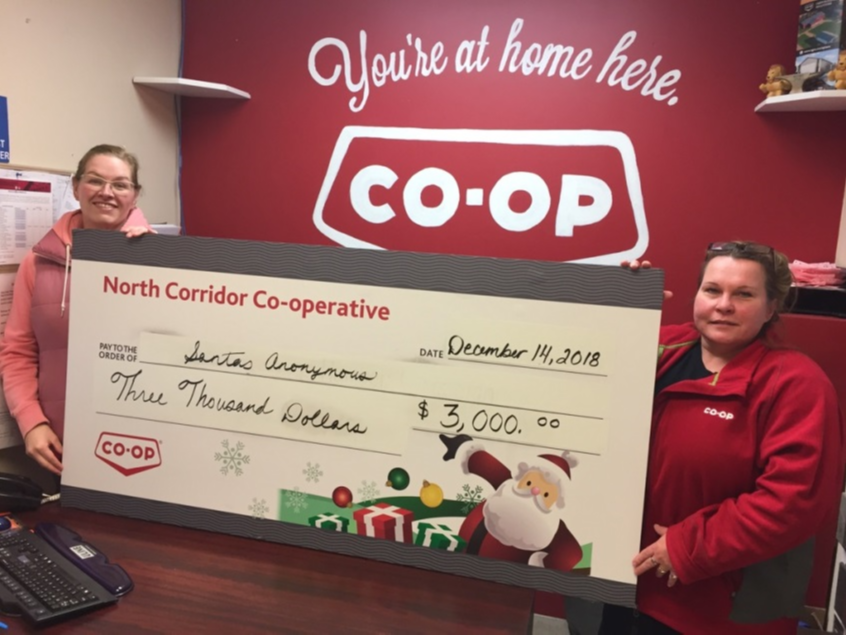 Discover more: