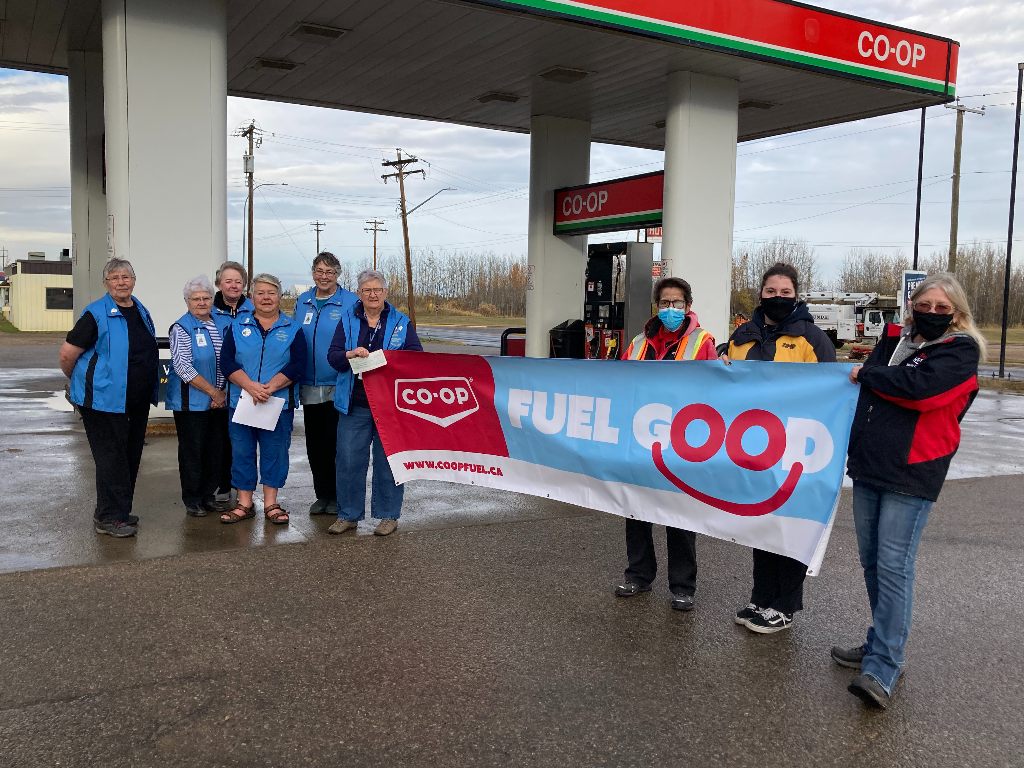 Fuel Good Day 2020
October 15, 2020
Sept 15th 2020 was Fuel Good Day
A cheque for $660.77 was presented to Belinda, Judy, Irene, Donna, Alga, Judie, with the Boyle Healthcare Auxillary from Deb, Megan and Lori with the North Corridor Co-op.
5cents from every litre of fuel and a $1 from every coffee sold through the Boyle Gas Bar on Sept 15th was donated to the Boyle Healthcare Auxillary.
Across western Canada over $566,000 was raised for 185 local organization through 2020 Fuel Good Day.

Discover more:
There are no featured stories at this time.