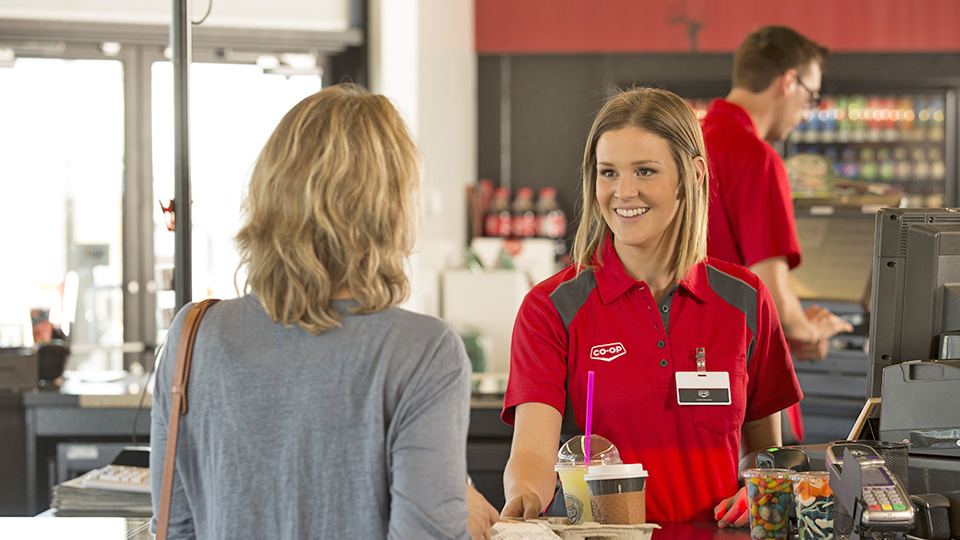 Co-op Fuel & Convenience
May 3, 2019
North Corridor Co-op's Boyle location is equipped to service your fuel and convenience needs, offering competitive pricing and exceptional customer service.
Gas Bar
Whether you are looking for full- or self-serve, your local Co-op offers high-performance fuels at competitive pricing.
Convenience Store
While fuelling up, treat yourself to a beverage or snack of your choice. We offer an excellent selection of convenience items to complement your busy lifestyle.
Your Co-op is Top Tier Certified
Top Tier gasolines are the premium standard, backed by a consortium of automakers who recognize that minimum governmental standards do not go far enough to ensure protection and performance optimization. To be labeled Top Tier, a gasoline's componentry must pass rigorous tests to guarantee consumers a premium level of protection.
For more information, please visit Co-op's Top Tier page.
Discover more: